There have been several ways to build links, and link exchange is one of them. A niche edit service works to get links and mentions from existing articles published online to your website. Search engines use this link mentioned as an indication of domain authority, which helps a website rank within search results.
Link exchange is when site A adds the link to site B; in exchange, site B links to site A or to the third site C. The standard approach is to link to the third site in exchange.
Why do link builders like this approach? The reason is – you can find a relevant page for your project and ask the owner to insert the link to your page. In exchange, you will find the relevant page for the owner's link. It's a win-win approach for both sides. We'll describe link exchange types, how to find sites, and how to write link exchange requests.
What are link exchanges?
A link exchange occurs when multiple sites agree to link to each other website as part of a mutual agreement. Essentially, each site has consented to receive backlinks from one another. An ideal link swap is an exchange of high-quality backlinks between websites, often in the same niche, to increase trust and authority.
It is a backlink strategy to improve search engine rankings or drive traffic. Since link exchanges involve:
A mutually beneficial agreement.
Acquiring valuable backlinks can be relatively easy, affordable, or even free.
Providing advantages to all parties involved.
However, it is necessary to note that link exchanges can also carry risks and may not significantly impact your rankings. It is because not all links hold the same value, and Google may penalize websites that manipulate links, especially if they acquire low-quality links through these exchanges.
Guest Post Swaps as one of the link exchange options
A guest post swap involves individuals contributing guest posts to different websites, including a link to each other's target site and obtaining a backlink to their own site.
Guest blogging offers several benefits, making it a popular strategy for link-building. It allows websites to enhance their exposure to relevant topics and domain authority through contextual backlinks, all while providing valuable information to website visitors.
In the realm of SEO, guest posting campaigns are renowned for generating high-quality links and publishing relevant websites articles.
Suppose you cannot find a suitable partner for a guest post swap. In that case, you can still extend your guest posting services as a gesture of goodwill or to establish a positive relationship that may lead to reciprocation in the future.
To begin, reach out to someone within your niche whom you know personally or are familiar with, and propose offering a guest post link from a relevant article on another website.
Additionally, you can request a list of target pages that align with their interests in case they are interested. Luckily, they may agree to the arrangement and reciprocate the favor.
Why does link exchange have so many names?
There are names for one process of changing links. You can hear that link exchange hurts SEO; that's why link builders, agencies, and SEO influencers offer Link Swap name, ABC linking, or something else.
This practice is also called" link exchange," "reciprocal linking, "2-way linking" (3-way linking), "niche edits," "link swapping," and "curated links." The main idea is to create its own valuable and unique strategy, but the process is similar.
Like many other tactics, link exchange aims to increase trust and authority to attract more organic users. The original statement from Google indicates that when embedded in editorial content, links are essentially a "vote of confidence."
Pros and Cons Link Exchange Compared to Guest Post
Let's review the guest posting strategy and exchanging links approach.
Guest Post
Link Exchange
Traffic

– you can't forecast what the traffic expected

-you can review how much traffic the page has

Anchor

– easy to integrate your anchor

– it's hard to find the relevant page to integrate the anchor

– sometimes, you can't edit text and need to find the exact match in the article

URL

– blog pages, home pages, service pages

– in most cases, allowed only blog pages

Time Delivery

– the fastest placement is 1-2 weeks; usually up to 4 weeks

– usually less than one week

Outreach Resources

– pitch topic, write content, work with editor's comments, a high chance of receiving a rejection

– when you find a relevant page, you can receive the answer from the site's editor, like yes or no. So, you don't need to write the article to receive feedback from the site

– fast integration after you negotiate URL and anchors for link exchanges
Does Google penalize for excessive link exchanges?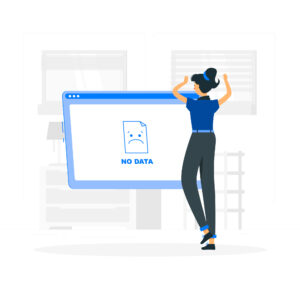 Let's review a part of the Link spam definition of Spam policies for Google web search.
Exchanges of excessive links ("Share your web address with me, and I will share yours") or linking to partner pages exclusively solely for cross-linking
The key word here is "excessive." If your link-building campaign consists only of link exchange links, you can be reviewed by the Google team. Nevertheless, the typical approach is to receive links through guest posting, outreach, forum comments, and sponsored posts.
When you have, for instance, 30% of link exchange links in your backlink portfolio, it's a safe way to increase your ranking.
Is it safe to place links to pages with our mentions?
Your service or CEO was mentioned in local media, and you want to link to this article on your website. I don't think that Google will punish your site for this. John Mueller said that it was ok.
I don't see a problem with that — it's kinda natural to do that, lots of sites are proud of their media mentions and are keen on pointing them out.

— John Mueller (official) · #StaplerLife (@JohnMu) December 18, 2018
How to secure it?
We recommend using the 3 Way link exchange approach when you don't link to site B which inserts your link. Instead, it's our task to insert a link to site B on-site C. You can review the details here.
To sum up, excessive link exchanges can hurt your SEO efforts, so you can use other approaches and 3-way link building to secure your links.
How To Get Link Exchanges Links
Here is a checklist of tasks to build a link exchange process
Define a list of anchors
Organic anchors
Commercial anchors
Brand anchors
Define a list of URLs
Home page
Service pages
Blog pages
Requirements for domains
There are several important metrics to focus on when improving your backlinks and engaging in link swaps. The trustworthiness and authority of the website you receive a backlink from should be your primary consideration. Obtaining link juice from well-established sites that Google recognizes as reliable sources is crucial.
Additionally, relevance to your niche plays a significant role in link exchanges. Look for websites that connect to the content you wish to link to in a guest post swap. This ensures that the exchange benefits both parties and maintains a coherent thematic relationship.
Identifying websites that rank well for your relevant keywords and those that link to other related sites. These websites can provide valuable link opportunities that align with your target audience and content.
There are certain scenarios where a link exchange may be advantageous:
The website demonstrates good metrics such as Domain Rating (DR) and traffic, indicating its overall health and authority.
The website is topically relevant to your niche, making the link exchange more meaningful and valuable for both parties.
The website is not a direct competitor, allowing cooperation without conflicts of interest.
The website showcases high-quality design and content, reflecting professionalism and a commitment to user experience.
The website appears trustworthy, including its owners, ensuring a reliable partnership and a positive association with your brand.
By considering these factors and seeking out reputable link exchange opportunities, you can enhance the authority, relevance, and traffic metrics associated with your backlinks.
How do I search sites for link exchanges?
Analyze your competitor's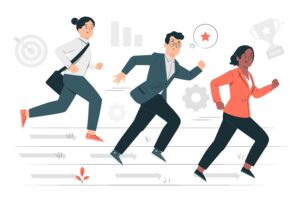 We use SEO tools like Ahrefs to discover pages to offer link exchanges. We pay attention to such metrics as DR and traffic.
Google Search Engine results
It allows you to search web pages with a list of services.
Link exchange opportunities can be discovered in online communities or through your network. Manual research and niche exploration may be required to find relevant sites and engage in effective outreach. Social networks also allow you to connect with people with similar interests.
Several platforms offer a conducive environment for finding and communicating with potential link exchange partners. These include:
Facebook Groups: Register on Facebook and search for public or private groups related to SEO, link building, or your specific niche. Starting with blogging groups can be helpful.
Slack: Utilize Slack bots, online directories, niche websites, social media platforms, or Reddit to find open Slack channels.
Discord: Explore public servers using Discord's built-in directory or conduct online searches.
Skype: Download the Skype app and use the search box to browse for keywords or the name of relevant chat groups.
It's worth noting that you may also get link exchange requests without actively seeking them.
Regardless of how you find link exchange opportunities, it is crucial to carefully evaluate the websites and their owners, as discussed earlier.
Find relevant pages to insert your link. It's the most complicated part of link exchanges. Especially when the editor doesn't allow editing articles, and you need to find exact anchor integration. That's why we usually offer several options to insert links.
Search person who is responsible for Marketing and SEO
It can be the author of this article. Or you reach a person who often publishes stories on the site. Find contact email or outreach via LinkedIn. We use tools like Hunter.io to search for email.
Send outreach email or LinkedIn request
Below is a sample of the link exchange request. I recommend researching required articles to insert links before pitching. It'll make your request personal and increase your chance of receiving a reply.
I'd like to add a relevant link to the following post: https://benevalue.biz/how-to-obtain-quality-links-to-your-site/

Here is an excerpt from the mentioned post with my link in it:

Reach out to bloggers and site owners in your specific niche and create a stable relationship with them.

Anchor: specific niche

URL: https://dictionary.cambridge.org/example/english/specific-niche (it's a sample of the URL. Usually, it's a link to the blog page, home page, or informative service page)

Please let me know if we proceed with that, and I can offer to insert your link on the following domains:

Domain 1

Domain 2

Domain 3
So, you need to find the relevant web page and email of the editor/webmaster and ask about link insertion.
What is the impact of Link Exchanges on your SEO strategy?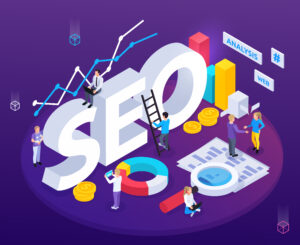 Link exchange links are a link type that assists you in moving forward without waiting too much to see your rankings improve. A digital marketer would like to have these links: niche edit links on high domain authority domains with relevant anchor text and other metrics they wish they had.
It is essential to remember that not all backlinks are equal, and search engines assign considerable importance to contextual links. In addition, niche edits can help improve your website's credibility, as they are the most solid and robust links and relevant content.
The following are some reasons why niche edit links are effective:
Indexation– A niche edit will appear on the search engine results page
Effectiveness– Niche editing is much more effective than a general edit
Traffic– Niche edit backlinks generally receive high-quality traffic
Why Do Link Insertions Work So Well?
There are several reasons why this link-building strategy is highly effective and relatively easier to accomplish compared to other methods.
It attracts website owners.
If you were a website owner, which option would you prefer? Engaging in lengthy discussions with a writer about a guest post topic, investing additional time in editing, formatting, and publishing the article?
Or would you rather receive instant cash deposited into your PayPal account by simply inserting a link into one of your existing articles?
It adheres to white-hat SEO practices.
In Google's Webmaster Guidelines, the company warns against excessive link exchanges and partner sites created solely for cross-linking. As a result, you don't run the risk of facing penalties for having unnatural links.
Engaging in black-hat link-building methods can lead to trouble and harm your long-term rankings. Google tends to disregard such links, ultimately wasting your time and money.
By sticking to white-hat tactics like link insertion, you can enhance your SEO efforts and ensure compliance with search engines' guidelines.
Are Link Exchanges Safe?
Link exchanges can be considered safe if used in moderation and following best practices. However, excessive or unnatural link exchanges can pose risks and potentially lead to penalties from search engines like Google. In Google's Webmaster Guidelines, the company warns against excessive link exchanges and partner sites created solely for cross-linking.
While some links, such as reciprocal links, are natural, excessive or manipulative link exchanges can be considered part of a link scheme.
Certain factors can make a link exchange unsafe, including partnering with websites that are unrelated to your niche, have a low-quality or spammy appearance, exhibit an imbalanced ratio of outbound to inbound links, have significant overlap in exchange networks, or receive an influx of powerful backlinks to brand new content simultaneously.
It is vital to exercise caution and refrain from linking exchanges with unprofessional or untrustworthy individuals or other websites. It is not worth jeopardizing your website's reputation and rankings for other sites' mistakes or questionable practices.
Reciprocal linking is considered riskier than other types of link exchanges, as it is more easily detectable by search engines. On the other hand, three-way link exchanges provide a layer of security and are harder to detect.
Remember to prioritize quality and ethical link-building practices to maintain a positive standing with search engines and mitigate potential risks or penalties.
What are the challenges in Link exchanges?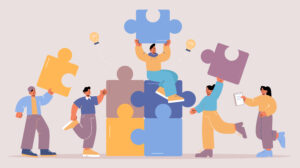 The site doesn't accept my product page.
Usually, the site's editorial team can insert the link to your blog page. That's why you can try to make your service page informative to avoid 100% promotional description on your targeted URL.
The site refused to edit the text to integrate my link exchanges.
It's a common approach to insert the link in the text without additional editing. That's why we recommend using a wide range of anchors.
We've added the link in exchange, but the site ignores our requests.
It's a reality when you insert the link from your side. Nevertheless, the opposite side hasn't added the link.
How many outbound links should I include in a blog post?
It's an excellent idea to include at least one or two outbound links in your blog posts whenever possible. It is recommended that these links point back to reputable industry resources, articles, or respected colleagues' websites.
Final Thoughts
Using backlinks for SEO, such as link exchanges, can be beneficial when employed in moderation and with adherence to common sense and best practices. However, it is crucial to prioritize safety and avoid engaging in gray-hat activities that could lead to being penalized by Google, such as link schemes.
Approaching link exchanges should be similar to other backlink strategies or conducting a site audit. The emphasis should be on identifying high-quality websites with valuable content and diverse or relevant link profiles.
It is vital not to overly rely on a single type of link, such as Private Blog Networks (PBNs), and avoid obtaining the majority of backlinks through link swaps. When executed correctly, link exchanges can result in obtaining valuable links. Nevertheless, it is essential to maintain moderation and allocate the majority of link-building efforts to other methods.